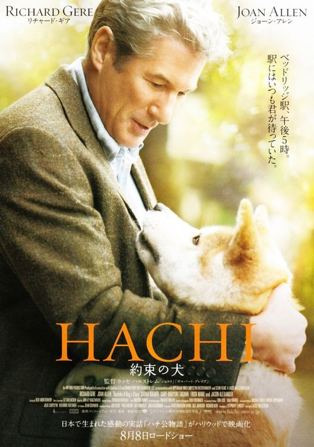 HACHI: A DOG'S TALE
Based on the 1987 Japanese film Hachiko Monogatari, as well as on a true story, Hachi: A Dog's Tale stars Richard Gere as a college professor who finds an abandoned dog and takes the poor lost animal in. The film follows the two as the man and animal soon form a strong and unexplainable bond. Joan Allen co-stars in the Inferno Entertainment production. ~ Cammila Albertson, Rovi
HACHIKO MONOGATARI
(ハチ公物語)
Hachikō Monogatari is a 1987 Japanese drama film starring Tatsuya Nakadai, Kaoru Yachigusa, Mako Ishino and Masumi Harukawa. The film, directed by Seijirō Kōyama, is a tragic, true story about Hachikō, an Akita dog who was loyal to his master, Professor Ueno, even after Ueno's death. The film was released in 1987 and was the top Japanese film at the box office that year.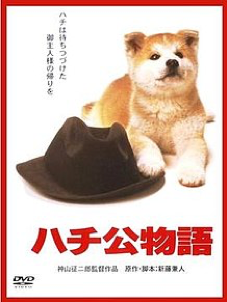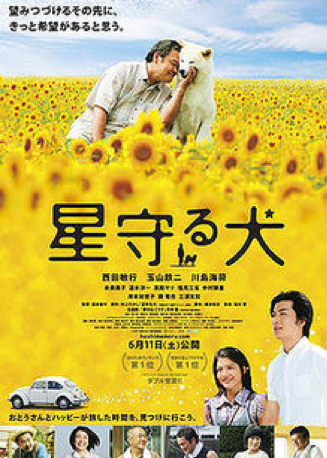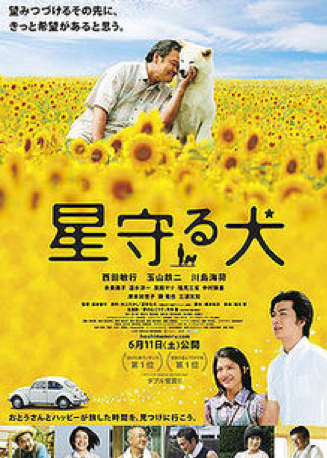 HOSHI MAMORU INU (星守る犬)
Hoshi Mamoru Inu  is a 2011 Japanese film loosely based on the manga of the same name and directed by Tokiyuki Takimoto. It was released on 11 June 2011.
WASAO
Wasao is an Akita, a breed of dog native to northern Japan. Before being photographed by tourists, wearing his stationmaster scarf, Wasao, whose age is estimated at 11, lived on the street. In 2008, a blogger shared the story of the abandoned dog and he became a phenomenon, on the web and in the press. Everything moved very fast and in 2011, after being appointed stationmaster and ambassador for World Heritage-related activities, Wasao starred as the main character in a film about his story. His owner is played by Hiroko Yakushimaru, a popular actress who stars in many tv series and movies in Japan.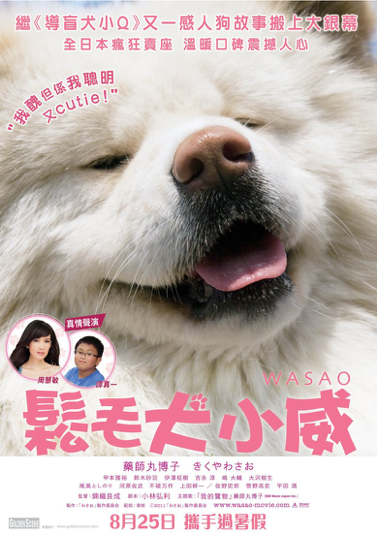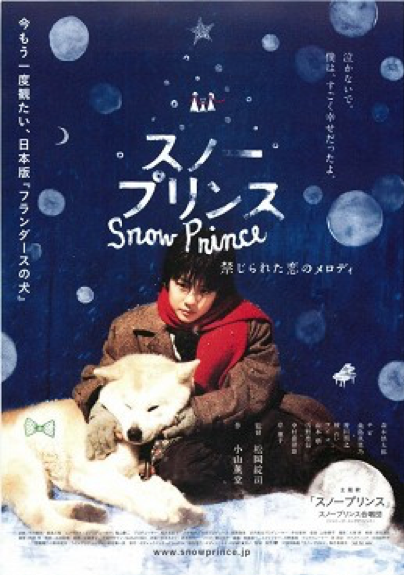 SNOW PRINCE
Snow Prince - Forbidden Love Melody is a 2009 Japanese film. This film is adapted from the novel A Dog of Flanders and is inspired by the 1971 film A Small Love Melody. Directed by Joji Matsuoka and written by Kundō Koyama—the scriptwriter for the film Departures, it is a poignant story of a middle class woman's teenage friendship with a poor artist. Shintaro Morimoto plays the role of Sota, the orphan artist who lives with his grandfather, and Marino Kuwashima plays the role of Sota's friend, Sayo. Together, they have to weather the many challenges that come their way because of their lowly social status. Snow Prince marked the film debuts of Morimoto and Kuwashima
Serial SMALL ANIMAL HOSPITAL
episode NICO THE JAPANESE AKITA AND OSCAR THE CAT